First responders in the workplace
First responders in the workplace
In the event of an emergency, do you want your workplace to be equipped with a team of first responders?
Pyroform offers programs for training in-house facilitators who, in the event of a fire or any type of building evacuation, will be prepared to take on specific roles. Furthermore, these facilitators will have a certain level of authority when it comes to fire prevention: building inspections, verifying fire safety equipment, participating in emergency measures. The duration of the training will be adapted to the level of possible risk in the building.
Summary
Duration: varies
Number of participants: 5 to 15 employees per group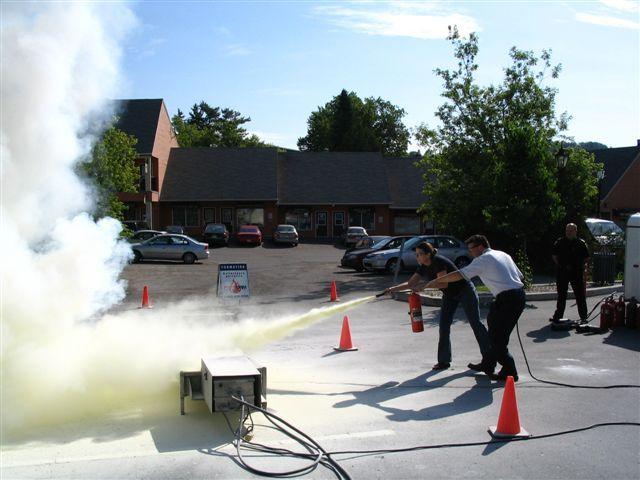 Contents
The principles of the fire tetrahedron
The categories of fire
The five extinguishment procedures
The phases of spreading
Characteristics of flammability
Identifying specific dangers in the workplace
Existing safety systems in the workplace
Extinguishing agents
Compatibility between extinguishing agents and categories of fire
Understanding various components
Proper handling
Safety concerns
Response and rescue equipment in the workplace
Roles during proper procedure
Evacuation plans
Understanding the risks of fire
Using extinguishers on real fire (included)
… and more!
Take advantage
of our training courses!